See Watch This! #4, December 2012
By Eva Filzmoser, Director Carbon Market Watch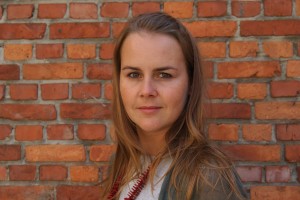 Much to our regret, countries who met at COP18 in Doha did little to address the billion tonne gap we need to close in order to keep us safe from catastrophic climate effects. While Environmentalists and representatives of vulnerable countries demonstrated their worries about the future of our planet, the carbon market industry worried about the future of the carbon price, which has reached a record low of 50 cents per tonne of CO2. Neither of the problems was really resolved. Yet, related to carbon markets (or a sinking ship) some positive decisions were made.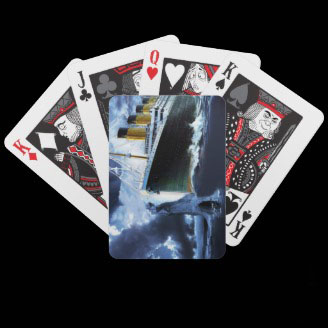 The challenge was and still is about what should be done with the huge surplus of carbon credits between 2013 and 2020. Although the logical conclusion would be to increase the level of ambition, other creative ideas on how to increase the carbon market price were under discussion. Many sessions, including a high level segment on carbon markets, focused on what should be done with the 4 gigatonnes surplus of carbon credits from the Clean Development Mechanism (CDM) and the 13 gigatonnes surplus of hot air emission permits (AAUs) from International Emissions Trading. While India suggested the creation of a stabilization fund to buy up surplus CDM credits, New Zealand advocated for allowing access to the Kyoto Protocol Mechanisms for all. Carbon Market Watch gives Parties the thumbs up for rejecting both options, but is dismayed about the lack of political will to address fundamental flaws of the CDM.
Doha: the end of the CDM?
Negotiations at COP18 on the future of the Clean Development Mechanism (CDM) started off with potentially good options as a basis for the final decisions prepared by the Chair. However, throughout the sessions on the CDM, this draft negotiation text was remarkably weakened and don't address any of the quality concerns repeatedly highlighted by scientists. For example, new findings from the CDM policy research team show that large-scale power supply CDM projects (such as large hydro and coal power projects) are mostly non-additional and therefore increase global emissions. Despite the fact that these projects are expected to deliver more than half of all CDM credits by 2020, supply and quality oriented options that would avoid these fake carbon credits from entering the system where not even considered. Instead, the final decision allows for more flexibility and less stringent additionality testing. Other suggested improvements, such as clarity about the consequences of a Party withdrawing a letter of approval and important liability measures for auditors, were removed from the final text. Suggestions to enhance the contribution of CDM projects to sustainable development were rejected as well. One of the key decisions was the launch of the overall review of the modalities and procedures of the CDM, which will take place in the course of 2013. However, against the political unwillingness to address quality issues of the CDM and the current over-supply of about 4 Gigatonnes of CO2 it is hard to imagine how this review would salvage the CDM. With a carbon market price of 50 cent per tonne of CO2, there is no project that will even remotely be additional. This will result in ever more substandard carbon credits flooding the markets and will not help to mitigate emissions.
But decisions taken at COP-18 can also be seen positively. First of all, implementation of the CDM rules that were agreed in Doha will likely lead to a market collapse and show that weak rules that allow for ever more carbon credits can't save the market. Only ambitious binding targets and quality rules based on political will would be able to achieve that. The final CDM decision can be found here.
Stalemate on REDD in Doha
Divergent views over unresolved persistent issues meant that progress to address forests within the UNFCCC process stalled in Doha. Negotiations will continue in one of the UNFCCC's subsidiary bodies (SBSTA) next year and carbon markets will be a hot topic in these discussions. Many observers and some countries, like Bolivia, are strongly opposed to REDD as a carbon trading mechanism, but many others are pushing for it because they see offsets as a vehicle for financing. Discussions will continue in Bonn and we'll be watching closely.
REDD (Reducing Emissions from Deforestation and Degradation) is the U.N. mechanism to provide incentives to developing countries to reduce emissions from deforestation and forest degradation. Important decisions have been put off for further discussions going into 2013 and well beyond. Again there was no decision on how REDD should be financed but delegates agreed on a work programme to prepare for a decision next year at COP19. Submissions on options for financing REDD+ projects, including incentives for no carbon benefits like increasing biodiversity are invited until 25 March 2013 and a first workshop will be held in Bonn in June 2013. You can read more about REDD at COP18 here and here.
Now the good news: New Market Mechanisms postponed, AAUs detained
For the moment, our worries can be focused on existing mechanisms. Decisions around the two "new market" work programmes which are called the New Market Mechanism (NMM) and the Framework of Various Approaches (including market based instruments) (FVA) were postponed until next year. You can read more about NMM and FVA in our COP-18 summary which will be published shortly here.
Joint political will by Parties did succeed on one important issue in Doha: Most of the 13 billion surplus allowances (AAUs) under the Kyoto Protocol from the first commitment period (2008-2012) will be detained. A newly introduced amendment to the Kyoto Protocol will strictly limit new hot-air being generated as from 2012 through implicitly amending weak 2020 targets of some Parties.
Good news is also that Kyoto Parties need to revisit their 2020 targets by 2014 to compare them with the reduction range of 25-40% in 2020 from the IPCC's 4th assessment report. After all, progress of international climate negotiations depends on the homework by Parties before the COPs. No time for long holiday breaks, let's keep telling our governments to roll up their sleeves and protect our planet!
Observer organisations can submit comments to the UNFCCC on CDM reform, JI, REDD, New Market Mechanisms (NMM) and the Framework of Various Approaches (FVA) by 25 March 2013.