International Civil Aviation Organisation
Carbon markets 101 – the ultimate guide to global offsetting mechanisms
Introduction This briefing gives an overview of the current discussions under Article 6 of the Paris Agreement which establishes the foundation for market-based climate measures after 2020. It lays out key lessons from the Kyoto Protocol markets, highlights essential issues within the Article 6 negotiations, and provides recommendations on how to solve them. It concludes…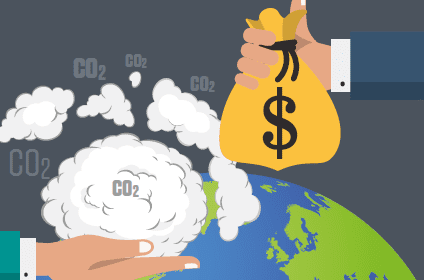 Carbon Market Watch Newsletter – June 2019
EU governments breach citizens' right to information on international aviation climate policy Dear friends, As I write this at the UN Climate Change Conference, Bonn, along with the rest of Western Europe, is sweltering in the scorching heat, an uncomfortable foretaste of what an ever-warming climate has in store for us. I can only hope that…
Recommendations for APA Items 3, 5 and 6 as they relate to the market-based measure established by ICAO
Carbon Market Watch welcomes the opportunity to provide input to the APA discussions[1] as they relate to the market mechanism agreed in October 2016 at the International Civil Aviation Organization (ICAO) 39th Assembly and adjustments needed to accurately harmonize the climate measure with ongoing work in the UNFCCC.
Policy Event: Arrival status – did ICAO deliver an effective aviation climate deal?
After 3 years of work, ICAO is due to agree a global climate deal for international aviation at its triennial assembly Sept 27 – Oct 7th. The outcome will be closely watched to see if the sector can take action to limit is considerable and growing climate impact.
Policy Brief: Aviation's Credibility on Environmental Integrity
ICAO is developing a Global Market Based Mechanism to achieve the goal of carbon neutral growth in the industry post-2020. Work is currently in progress to define which credits should be eligible to be used as offsets in this market.