Tuesday 23 May 2017 
15:00 – 16:30 CEST (Brussels) 
Description:
The Paris Agreement's Article 6 opens a new era for international carbon markets, establishing multiple avenues for cooperation, including the Sustainable Development Mechanism (SDM). But carbon markets will need to function in a radically changed world, where all Parties have commitments towards a common 1.5 degree target and longer term de-carbonization goal.
In this webinar, speakers will reflect on crucial elements to ensure robust governance and social as well as environmental integrity of the new mechanisms. They will also deliver a short recap of the latest UNFCCC negotiations that ended on May 18 in Bonn, Germany.
Speakers
Experience with Kyoto Offsets, Ralph Harthan, Öko-Institut

Hot air and other environmental integrity risks under Article 6,

Stephanie La Hoz Theuer

,

independent

Key elements for a robust SDM,

Juliane Voigt

,

Carbon Market Watch
This event will be moderated by Aki Kachi, international policy Director at Carbon Market Watch
.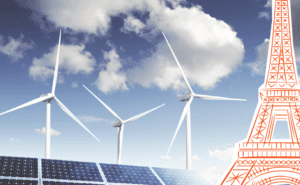 .
For more information, please see our policy briefs: