Welcome to this latest edition of the Watch This! Or as we like to call simply WT!  We hope you can deal with another acronym in your busy life. In this edition, we will be exploring the various forms of engagement, from direct civil activism to the weeds of climate change policy.
Carbon Market Watch and our members engage on multiple levels of climate and environmental governance on a daily basis. No one is immune however to the noise on the streets about climate change. Demonstrations and peaceful protests are springing up more frequently than we can keep track off, all keeping the climate crisis at the top of the public conversation in many countries around the world.  CMW staff had the opportunity to participate in the #strikeforfuture actions in Brussels which attracted tens of thousands.
This time around WT! thought it useful to bring you highlights of some of the ongoing efforts, like the story of 36 climate campaigners that have recently set off on their voyage to Sail to the COP25. We also look at what's at stake in the UNFCCC talks, and how to encourage more input from developing countries in Africa.
Keep Watching!!

Sail to the COP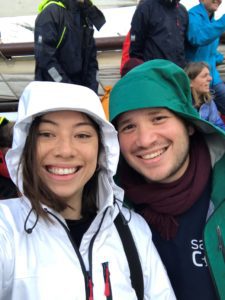 Sail2COP – On the waves of Greta 
For the next 2 months 36 young changemakers from diverse backgrounds are sailing from Europe to the UN's COP25 climate meeting in Chile to create awareness, demand change and propose solutions for the future of the transport sector. 'Sail to the COP' is an initiative calling for fair and sustainable travel industry.
Discussing her trip before leaving Victoria Stanley told WT! that 'the sail to the COP initiative highlights the need for the reassessment of normalised travel habits.'   International aviation alone is responsible for 2.5% of global emissions and this figure is set to massively increase over the coming decade with growth across the sector. Victoria added 'At this crucial climate tipping point, we have to address the aviation industry's contribution to global greenhouse gas emissions and look at solutions which encompass behavioural and industry change'.
The journey
Starting from Schevingen in the Netherlands, the group will travel seven weeks over Casablanca, the Canaries, Cap Verde, Recife and reach Rio de Janeiro by end of November. From there they will travel onwards to Chile by bus.
Climate campaigner Stephan Charalampopoulos explained 'On board of the "Regina Maris" the Sail to the COP group will work as a think-tank, supported by different partners and experts creating different forms of content for a media campaign to accompany our project. The main focus points are fair taxation of aviation, the promotion of sustainable ways of travelling and building an international network of partners to support our cause.'
Support
Sail to the COP uses direct action to stress the urgency for immediate behavioural change to tackle the climate crisis.  These calls are being echoed around the world, from planned walkouts and protests to peaceful civil disobedience. In a moment when the voice of climate activism needs to be supported, Carbon Market Watch is proud to welcome Victoria and Stephan aboard our COP25 delegation.  See you in Chile!
Wishing all the travellers a safe passage, we look forward to engaging with them and hope others can do so too.  For more information, go to www.sailtothecop.com or you can follow on social media @sailtothecop.
You can learn more about the aviation sectors climate impact in a recent CMW article here.

CAPACITY BUILDING WORKSHOP CAMEROON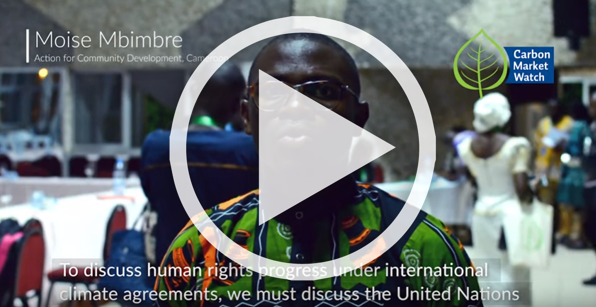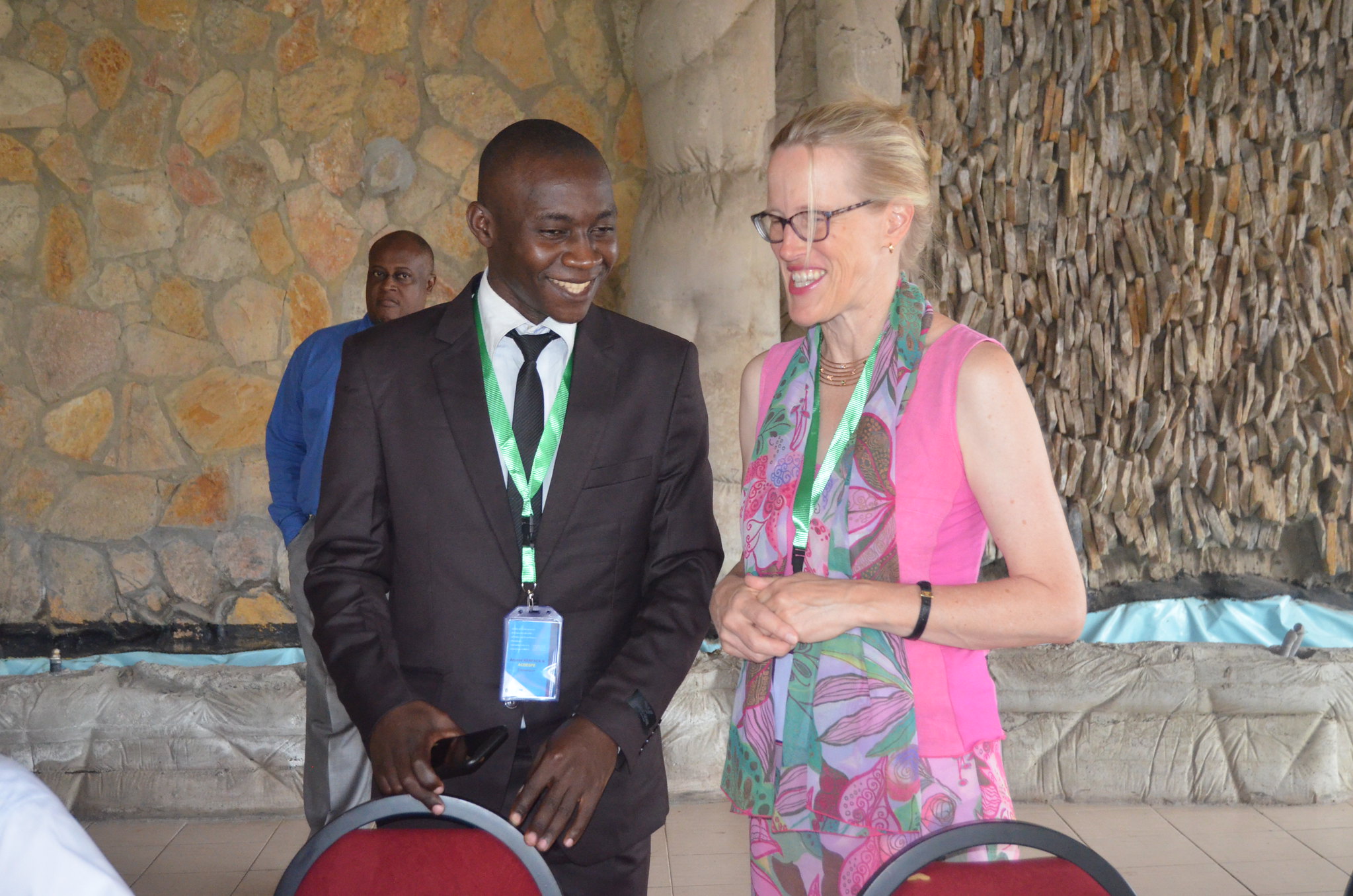 Follow up interview with Anyssé Kenfack – Président de l'ACDESPE (pictured above with Sabine during the workshop)
Did the NGO workshop (with CMW) raise important issues on international climate policy that could impact Africa?
 Yes, certainly. It enabled the sharing of knowledge on carbon markets, a field which seemed to be restricted to insiders. We discussed causes and consequences of climate change, alternative solutions and above all shortcomings of the Clean Development Mechanism (CDM) in Africa; implications of the new sustainable development mechanism (SDM) for Africa and of the Carbon Offsetting and Reduction Scheme for International Aviation (CORSIA).
As a group of African NGOs, have you identified specific areas to which you could make a critical and constructive contribution to address one of the issues raised?
Yes, the NGOs attending the workshop decried the lack of effective consideration of the engagement opinions of local people and civil society organizations in the design and implementation phases of CDM projects. They, therefore, expressed the hope to be taken into account and involved in the implementation of SDM and CORSIA projects, hence the creation of the African Network on Carbon and Climate change (RAC3)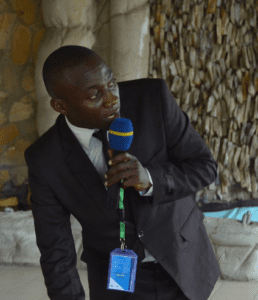 How important is the voice of African nations in upcoming climate action?
The voice of African nations is important because Africa is the continent which ranks second in terms of forest cover in the world after the Amazon region. Africa supports significant natural resources, a growing population of young people, and continued economic growth. It still has low greenhouse gases emissions because it is the least developed and advanced continent and it is economically vulnerable. Most of the populations rely on agricultural activities, which are severely threatened by climate change. It is therefore wise to take into account the concerns of this continent so that its potential and assets can be oriented towards sustainable development. The whole world would benefit from it.
What should African negotiators pay attention to regarding markets in the next UNFCCC negotiation rounds at COP25?
They should learn from the shortcomings that were identified in the implementation of CDM projects and make sure that the new SDM mechanism is more efficient in promoting sustainable development. It is about establishing, at the international level:
–     Clear regulations ensuring participation of the local population and civil society organizations in the design and implementation phases of emission reduction projects;
–    Incentive binding criteria supporting the implementation of emission reduction projects in Africa;
–    Measures preventing eligibility after 2020 of carbon credits generated under the Kyoto Protocol;
–    Measures compelling greenhouse gases emitting countries to effectively reduce their emissions;
–    Measures simplifying procedures for access financing from the Green Climate Fund.
What more could African national NGOs do to participate in climate negotiations? What more could they do to influence their national negotiators?
African NGOs should at first fully understand the issues at stake in those negotiations and their impacts on people's daily lives thanks to "decoding workshops" shedding light on international and national climate policies. Then, those NGOs should set up awareness and lobbying campaigns towards political authorities and negotiators to make sure that the people's interests are actually taken into account in the negotiations.  To take relevant and efficient actions, the NGOs should be organized into networks and work closely together to set up prior consultations at the national level in order to draw up national position papers which would then be compiled to form African positions.

Hot in Chile! – Carbon Markets at COP25
Article 6 of the Paris Agreement builds on the long history of market-based approaches under the UNFCCC's Kyoto Protocol and lays the foundation for global carbon markets after 2020. It should learn from past experiences and ensure that emissions are reduced rather than merely shifted and that markets drive sustainable development and promote human rights. Last year's UN climate negotiations in Katowice Poland, left many open questions relating to future market mechanisms and failed to satisfy the calls of many climate advocates to end the practice of carbon offsetting. 
International cooperation and Article 6?
The COP24 negotiations in Katowice failed to reach an agreement on Article 6 – but we will return to that later in this article.
In 2015, when the Paris Agreement was signed, it included Article 6 which is supposed to provide for multilateral and direct bilateral cooperation through new market-based mechanisms, as well as methods of promoting mitigation and sustainable development.
The first framework provided by Article 6.2 is commonly referred to as "cooperative approaches". The idea is to support countries in meeting (and potentially) raising the ambition of their stated climate targets, known as Nationally Determined Contributions (NDCs). The overall objective, of course, is keeping the rise in global average temperature well below 2 degrees.
The provision to "use Internationally Transferred Mitigation Outcomes (ITMOs) towards NDCs" creates a market. Parties can trade emission reductions in excess of their initial NDC target.  However, the difference between the design of Emissions Trading Systems (ETSs) and the type of policies provided in Parties' NDCs presents a challenge for linking ETSs towards NDCs. Normally, ETSs set a cap expressed as absolute greenhouse gas (GHG)  emissions over a continuous period of time, whereas NDCs often cover metrics other than GHG emissions.
Impact hard to measure
Environmental integrity, transparency and good governance are crucial for the functioning of carbon markets. However, under article 6.2, countries could be allowed to determine on their own how "environmental integrity" is ensured which would be a slippery slope for climate ambition and make it difficult to measure emission reductions. To avoid this, governments must agree on stringent rules and establish an international body to oversee the implementation of all cooperative approaches.
The rules must further ensure that climate efforts are not counted towards multiple commitments (so-called "double counting") and that the emissions reductions are additional i.e. they would not have happened otherwise.
In addition to cooperative approaches, the Paris Agreement establishes a new mechanism that is commonly referred to as the Sustainable Development Mechanism, or SDM. The SDM is set to replace the Clean Development Mechanism (CDM) and Joint Implementation (JI) created under the Kyoto Protocol and is one of the major issues to be decided on at COP25. It is crucial to ensure that the SDM doesn't repeat the mistakes of the past and places human rights and sustainable development at the heart of future climate projects.
Social and environmental safeguards, including the establishment of a grievance mechanism for locally affected communities to seek redress where necessary, are crucial elements to complement the environmental integrity criteria. Local stakeholder consultations should be an integral part of any climate project  to ensure  that affected communities are included in the decision-making processes.
Ahead of COP 25 what role for civil society? 
The COP 24 negotiations in Katowice managed to produce a "rule book" of the Paris Agreement but failed to agree on its market mechanisms. Some countries such as Brazil are against criteria to avoid double counting of emission reductions and want to be able to use old junk credits from the Kyoto Protocol.
The next UN climate summit, COP25 in Santiago, will be crucial for clinching a deal on Article 6.
After last year's NGO action calling for an end to the Clean Development Mechanism, this is an opportunity for civil society to continue to push for phasing out offsetting and ensuring that only new, environmentally and socially sound projects are allowed to be funded after 2020. In concrete terms, the first step towards ending offsetting is to agree on automatic partial cancellation ensuring that every time a credit is transferred, a percentage of it is cancelled.
To sum it up, at the upcoming COP25 we will be pushing for the end of offsetting and robust accounting rules, as well as for strong social and environmental safeguards to ensure that climate projects drive sustainable development and benefit local communities.
Watch our short documentary film on the CDM project Barro Blanco here

Coming up!
Save the date 
EN The Red Hot Chile Issue – Carbon Markets @COP25 Webinar – What lies in store for the UNFCCC Article 6 negotiations and how will it impact overall climate action 25/11/2019 (register your name and question here)
EN COP25 Side Event: Robust accounting under Article 6 of the Paris Agreement: lessons for the future  04/12/2019 (tbc)

Become a Member 
Did you know that Carbon Market Watch is a membership organisation?
Yes, it's true!  For years CMW has had a growing community of members working on cross-cutting issues around the world. Taking steps to formalise the relationship with our new and existing partners, we are inviting you and/or your organisation to join so that we can work closer with you in the fight against climate change.  You can learn more about CMW memberships here and if you would like to apply today you can do so by completing the form here.
Look forward to hearing from you!

WT! Xtra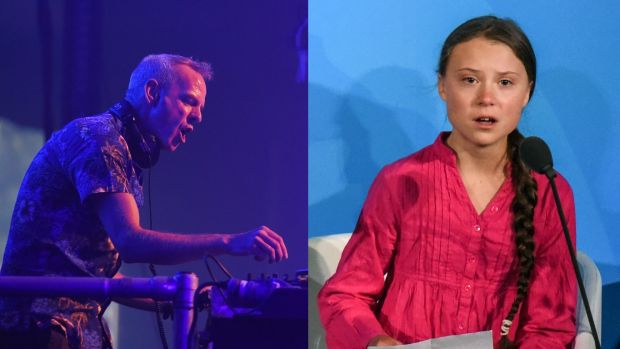 MUSIC – Fat Boy Slim remixes Greta Thunberg's speech to the UN Climate Summit in New York (we hope this one will be on the NGO playlist in Santiago) https://www.youtube.com/watch?v=bWvFcR7UtAI
EN – Engaging in world sport to raise the climate profile – former Carbon Market Watch colleague Dr Katherine Kramer published a new report looking at the impact increased global emissions will have on Pacific island nations currently competing at the Rugby World Cup in Japan. Kat's Christian Aid/Action Aid report  https://www.christianaid.org.uk/sites/default/files/2019-09/World-in-disunion-climate-change-and-the-Rugby-World-Cup_0.pdf
EN – Offsetting in Vogue  – CMW strikes a chord with the fashionistas around the world after Prince Harry and Sir Elton got everyone asking… What's Offsetting? https://www.vogue.com.au/fashion/news/what-is-carbon-offsetting-and-does-it-actually-work/image-gallery/57a66b76ecf7c517953ecc111e4b1836