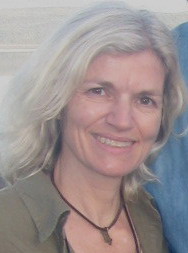 Last June, during the UNFCCC meeting in Bonn, Germany, many NGOs were surprised when Parties reached agreement on the framework for REDD+, including on safeguards. Expectations were low following the collapse of talks in December 2014 at COP20 in Lima, with influential developing countries refusing to agree any further decisions beyond the "Warsaw Framework" agreed at COP19. While our coalition, the REDD+ Safeguards Working Group (RSWG), welcomed this new agreement, we regretted its lack of ambition.
Background on REDD+ safeguards
The 2015 agreement on REDD+ completes several years of hard negotiations. In 2010, at COP16 in Cancun, Mexico, countries took a significant stride in recognizing the role of safeguards in implementing REDD+. More specifically, Parties agreed on seven social, environmental and governance safeguards ranging from respect for the rights of indigenous peoples and local communities to the protection of natural forests and full and effective participation of stakeholders.
In 2011, Parties agreed limited and generalised guidance on "safeguards information systems" (SIS – see paragraph 71 (d)) – a euphemism for safeguards reporting. Dissatisfied with this agreement the RSWG campaigned for additional guidance to enable more accountability and ensure that safeguards are indeed implemented.
In 2013, an important step was achieved when the UNFCCC agreed on the "Warsaw Framework for REDD+". In the agreement, countries committed to having an SIS in place and providing the most recent "summary of information" on how all seven safeguards have been addressed and respected before they can receive results-based finance. But there was no guidance on what should be in the summary.
Brazil took advantage of this gap and produced a much-criticized summary (the first submitted by a Party), which fails to meet the new reporting standard. Discussions with Brazilian NGOs revealed deep dissatisfaction. The Brazilian Climate Observatory, which brings together 40 civil society organisations, described the summary as "a sketchy compilation of existing policies and programs" produced by a non-participatory process that failed to respect the safeguards themselves. It is hoped that the recent agreement on the final details of the REDD+ Framework will prevent other countries from emulating Brazil.
Minimum guidance
The Bonn agreement is a compromise between 196 Parties, so inevitably it is far from perfect. The draft decision agreed on 9th June, to be formally approved at COP21 in Paris, outlines the minimum information countries should include in their summaries (paragraph 5). There is no specific reference to participation, as laid out in the safeguards, and no process for independent review of summaries, placing a burden on civil society to hold governments to account. Guidance is minimal and the draft only "strongly encourages" that Parties' reports on safeguard implementation are comprehensive and consistent, ensuring transparency and effectiveness.
The guidance, however, sends a clear signal to countries, stakeholders, donors and investors that safeguards implementation and SIS must be taken seriously, and that countries must provide a report that demonstrates credibly to the UNFCCC and Green Climate Fund that they have addressed and respected all seven REDD+ safeguards before they can access results-based finance.
By Rosalind Reeve,
Senior Fellow at the Ateneo School of Government 


The Ateneo School of Government based in Manila, facilitates the REDD+ Safeguards Working Group (RSWG), a North-South coalition of more than 30 civil society and indigenous peoples' organizations cooperating to ensure effective implementation of safeguards and the achievement of benefits for communities, climate and biodiversity through the global REDD+ mechanism.

.
---
Click here if you want to read the other articles of our Watch This! Newsletter