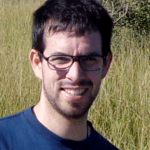 The newly agreed Sustainable Development Goals offer a unique opportunity for more and better-coordinated climate action vis-à-vis poverty reduction that goes beyond the UNFCCC. This Agenda for the first time acknowledges climate change as sustainable development challenge and the need for countries to deal with both hand in hand.
On August 2, 193 countries finally agreed the new global Sustainable Development Agenda and the 17 Sustainable Development Goals (SDGs) that will replace the Millennium Development Goals (MDGs). The new agenda, called "Transforming our World: The 2030 Agenda for Sustainable Development,"is the world's new to-do list for the next 15 years. If implemented this ambitious agenda will help eradicate extreme poverty, reduce inequality and tackle climate change by 2030. It is also the first UN agenda on international development that sets out concrete targets to tackle climate change.
In recent years there has been growing global recognition that climate change is a critical development
challenge capable of undermining sustainable development and poverty eradication if not properly addressed. The choices that we make about poverty, hunger, energy access or infrastructure today will affect how we respond to the challenges of mitigating and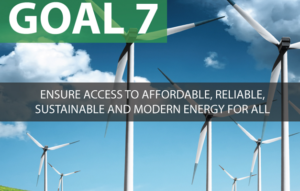 adapting to climate change. We cannot consider sustainable development without addressing climate change.
Now we have a new Agenda that includes climate change and for the first time offers a unique opportunity for more and better-coordinated climate action vis-à-vis poverty reduction that goes beyond the UNFCCC. This is crucial for many reasons: it promotes climate-compatible development and it creates a common narrative and understanding of both climate change and development as inherently interconnected.
Agenda 2030 includes SDG 13 to take urgent action to combat climate change and its impacts, with a range of targets covering resilience, adaptive capacity, and integration of climate change measures into national policies. It also includes SDG 7 on ensuring access to sustainable energythat calls for more renewable energies and increased energy efficiency by 2030, which could contribute to action for climate mitigation.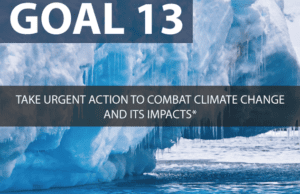 The Agenda has sent a signal to Paris, to form an ambitious climate deal with integrat
ed approach to sustainable development, human rights and gender equality. In fact, this Agenda can provide guidance to Paris on key issues such as stakeholder consultation and Measurement, Reporting and Verification (MRV) process under the UNFCCC.
Moreover, while we wait for the Paris agreement to enter into force in 2020, we should look for all available opportunities that increase our likelihood of staying below a 2°C future. Agenda 2030 does that. It calls for climate action that is consistent with holding the increase in temperatures below 2°C or 1.5°C and it urges us to start before 2020 (para.30). This Agenda for Sustainable Development opens up a possibility for action in new areas, adding momentum to the fight against climate change within and beyond the UNFCCC. We must embrace it and make the most out of it.
By Diego Martinez Schütt,
Policy Analyst on Post-2015 at CAFOD – Catholic Agency for Overseas Development.
---
Click here if you want to read the other articles of our Watch This! Newsletter