The Team
Eva Filzmoser, Executive Director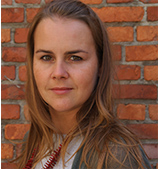 Eva is in charge of the strategic development of Carbon Market Watch's activities. Before kicking-off the initiative CDM Watch in 2009, which became Carbon Market Watch in 2012, she worked at the European Commission, at a public affairs consultancy and for several non-profit projects in developing countries. A lawyer by background, Eva is particularly passionate about robust governance processes. Eva never stands still and loves traveling and music.
eva.filzmoser@carbonmarketwatch.org
Office: +32 2 335 3661
---
International Climate Policy
Aki Kachi, International Policy Director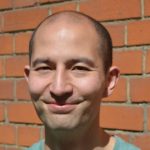 Aki manages Carbon Market Watch's international climate policy work with a focus on international carbon markets and international climate finance. Before joining the team, Aki worked as a climate policy consultant in Berlin concentrating on various design aspects of emissions trading schemes and offsetting mechanisms as well as providing technical support to the Secretariat of the International Carbon Action Partnership (ICAP). A graduate of the Paul H. Nitze School of Advanced International Studies (SAIS) at Johns Hopkins University, he has spent years fostering transatlantic and international cooperation to help policy makers face global challenges. A nature enthusiast, he enjoys hiking, apiculture, and local seasonal food.
Aki.kachi@carbonmarketwatch.org
+32 2 335 36 68
---
Juliane Voigt, Policy Officer – Sustainable Development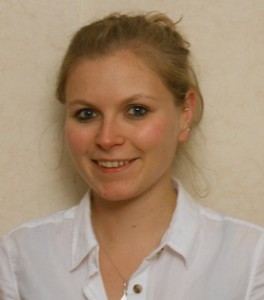 Juliane works on advocacy activities related to sustainable development and human rights issues. She also provides guidance to local activists confronted with problematic climate mitigation projects. She graduated with a law degree at the University of Rostock and holds a master in International Law from the University of Edinburgh with a special focus on environmental and climate change law. Juliane enjoys traveling, music and jogging.
juliane.voigt@carbonmarketwatch.org
Office: +32 2 335 3663
---
 Kelsey Perlman, Policy Officer – Land Use & Aviation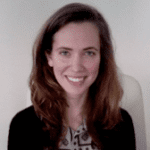 Kelsey works on aviation and land use policy processes with a particular focus on developments under ICAO and UNFCCC negotiations . She received a Master's degree in European Politics and Public Affairs from Sciences Po, Strasbourg. Before joining Carbon Market Watch, Kelsey gained both campaign and government experience on environmental policy working with Texas Campaign for the Environment and the U.S. House of Representatives. She loves soccer (in her words), hiking and European cafés.
kelsey.perlman@carbonmarketwatch.org
Office: +32 2 335 3664
---
EU Climate Policy
Femke de Jong, EU Policy Director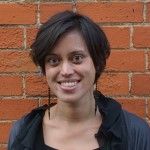 Femke is a specialist in EU climate policies and oversees the implementation of Carbon Market Watch's EU campaigns, including the EU ETS, ESD, land use emissions, and European climate finance. Before joining Carbon Market Watch, she worked as a political advisor in the European Parliament and as a researcher for an environmental consultancy. Femke is deeply motivated about advancing climate protection through better functioning carbon markets. She also enjoys travelling and playing the piano.
femke.dejong@carbonmarketwatch.org
Office: +32 2 335 3668
---
Urška Trunk, Policy Officer – Climate Finance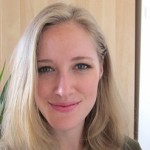 Urška is a specialist on European and international climate policies with particular  focus on climate finance policy, including Nationally Appropriate Mitigation Actions (NAMAs). She graduated from Katholieke Universiteit Leuven with a Master's Degree in European Politics and Policies. Prior to joining Carbon Market Watch in April 2014, Urška worked at the Institute for European Environmental Policy and the European Commission Representation Office in Slovenia. Urska enjoys traveling, music, dancing and Belgian beer.
urska.trunk@carbonmarketwatch.org
Office: + 32 2 335 3663
---
Communications & Administration

 
Andrew Coiley, Director of Communications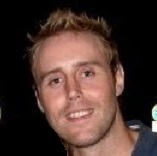 Andrew is in charge of development and implementation of Carbon Market Watch's communication strategies across all our work programmes. He also manages our digital infrastructure. A graduate from the University of Aberdeen, Andrew spent nearly 10 years living and working in Asia where he volunteered in community projects between his professional endeavours. Before joining the team he was involved in building sustainable dwellings in Turkey and developing the project's marketing strategies. He is a keen filmmaker and tries his best to play the guitar.
andrew.coiley@carbonmarketwatch.org
Office: +32 2 335 3664
---
Pierre-Jean Brasier, Network Coordinator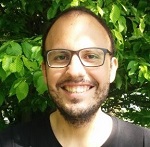 Pierre-Jean is in charge of managing and developing Carbon Market Watch's Network. Working closely with the rest of the team, he acts as a facilitator between our climate policy work and our network members furthering our capacity building work and connecting partner organisations to strengthen our work collectively. Prior to joining Carbon Market Watch, he worked as a parliamentary assistant in the European Parliament and as a policy officer in a network of European regions. A graduate in political science, Pierre-Jean is an avid music fan, a dab hand in the kitchen and enjoys mountain hiking and playing board games.
pj.brasier@carbonmarketwatch.org
Office +32 2 335 36 64
---
Léa Teheux, Finance Officer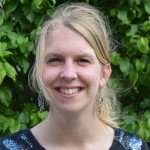 Lea is in charge of Carbon Market Watch's financial and accounting operations. Furthermore, she oversees the Human Resources elements of the organisation and the grant contract management. She graduated in Sociology and European Studies at the Free University of Brussels. She enjoys travelling, cooking, eating, and discovering new restaurants in town.
lea.teheux@carbonmarketwatch.org
Office: +32 2 335 3661
---
Kaisa Amaral, Press Officer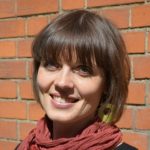 Kaisa is responsible for planning and implementing media strategies and drafting communication materials for Carbon Market Watch's campaigns. She is also our contact person for journalists' enquiries. A graduate from the University of Turku, Kaisa used to work at the European Commission's citizens' information service and in the press service of the Permanent Representation of Finland to the European Union. Kaisa loves cycling, jogging, and reading a good book.
Kaisa.amaral@carbonmarketwatch.org
+32 2 335 36 66
---
Tom Boyle, Communications Officer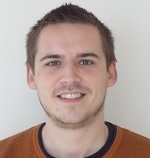 Tom supports the work of our policy and communications team,  including the organization of workshops and policy events. He has a Masters in International Political Economy from the University of Manchester. His dissertation focused on the Clean Development Mechanism in South Africa and the ecological and social problems associated with CDM projects. Tom claims to know the recipe for the greatest Bloody Mary in Brussels, but has yet to share the secret.
tom.boyle@carbonmarketwatch.org 
Office: +32 2 335 3664